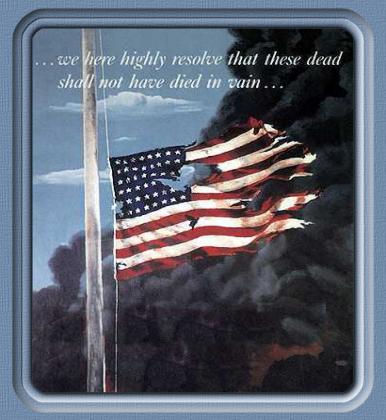 This page is dedicated to all U.S. men and women
who have died in military service to their country.
Memorial Day is a United States federal holiday which is celebrated on the last Monday of May. It was originally called Decoration Day because it was a time set aside to decorate the graves of the nation's Civil War dead. Memorial Day was established as a national holiday on May 5, 1868. The first Memorial Day ceremony was on May 30, 1868, at the Arlington National Cemetery. It was there that representatives of the United States government decorated the graves of soldiers on both sides of the Civil War. Memorial Day is a day of remembrance for all men and women who have died in military service to their country.

Inspired by the poem In Flanders Fields, in 1915 Moina Michael originated the idea of wearing red poppies on Memorial Day. The purpose of wearing the poppies was to honor those who died serving the nation during war. She was the first to wear one, and sold poppies to her co-workers and friends. The proceeds made with the sale of poppies were used to benefit servicemen in need. In1922 the VFW became the first veterans' organization to nationally sell artificial, red, poppies. Today, those small, artificial poppies are still assembled by disabled and needy veterans in VA Hospitals.

Unfortunately, many Americans have forgotten the true meaning and traditions of Memorial Day. Many Americans view Memorial Day simply as a three-day weekend that marks the beginning of summer. Picnics, family reunions and various sports events are held over the Memorial Day holiday.

To help re-educate Americans of the true meaning of Memorial Day, the "National Moment of Remembrance" resolution was passed in December, 2000. This resolution asks that all Americans at 3 p.m. local time, observe in their own way a moment of remembrance and respect, pausing from whatever they are doing for a moment of silence. This is also a time to recognize those who served and those who are continuing to serve our nation.

On Memorial Day, we remember these heroes who gave their lives for the cause of freedom. Following is a list of United States war casualties. It is important to understand that this list is not complete, due to ongoing conflicts !
.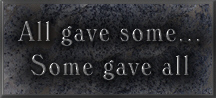 | | | |
| --- | --- | --- |
| WAR | WOUNDED | CASUALTIES |
| Revolutionary War | 6,188 | 4,435 |
| War of 1812 | 4,505 | 2,260 |
| Mexican War | 4,152 | 1,733 |
| Civil War (Both Sides) | 354,805 | 191,963 |
| Spanish American War | 1,662 | 385 |
| World War I | 204,002 | 53,402 |
| World War II | 671,846 | 291,557 |
| Korean War | 103,284 | 33,741 |
| Vietnam War | 153,303 | 47,410 |
| Persian Gulf War | 467 | 147 |
| Afghanistan War | 15,322 | 2,345+ (Ongoing) |
| Iraq War | 33,184 | 4,488+ (Ongoing) |
Show your support for our fallen heroes.
Fly your flag!
Page Created: 5/07/07
Page Updated: 9/19/14