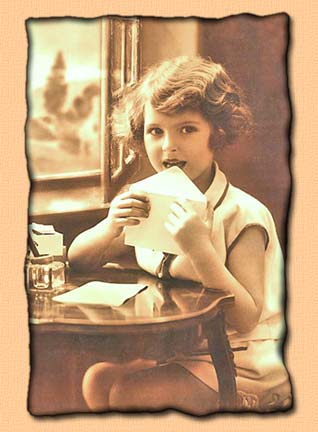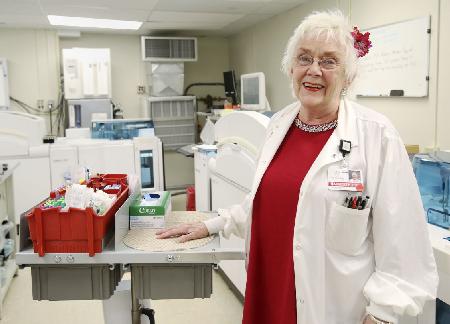 January, 2016
Marmette Hegwood was named Mary Lanning Healthcare's employee of the year


May, 2015
Jack Osborn, CEO of Industrial - Irrigation Services was presented the Aggie Award for community service


September, 2014
Jane & Bob Brommer - 54th wedding anniversary





Old Navy Buddies - August 2014
L-R: Garry Lutz, Harlan Peterson, Keith Dresher, Neil Jurgena, George Baker





June, 2014 - Poppy Hills Colf Course, Pebble Beach, CA
L-R: Dick Kistler, Terry Hunter, Bill Curtis, Richard Hulsker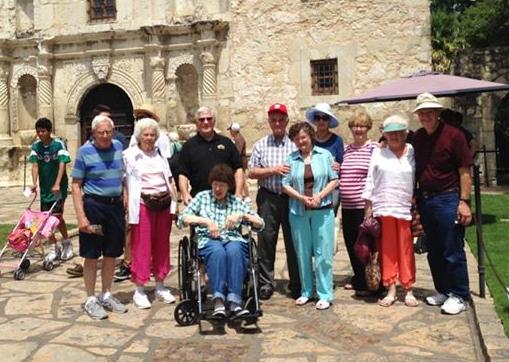 June, 2014 - The Alamo, San Antonio, TX
L-R Dick & Nella Kincaid, John Hegwood, Shirley Kistler, Sam & Audrey Parigi,
Judy Hudson, Carolyn Hansen, Marmette Hegwood & Dick Kistler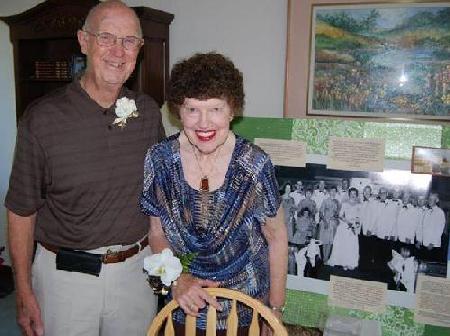 August, 2013
Dick & Shirley Kistler - 50th wedding anniversary




October, 2012 - Branson, Missouri
Left to Right (more or less) John Hegwood, Judy (Morhart) Hudson, Carolyn (Peel) Hansen, Marmette (Yeagley) Hegwood, Audrey (Onwiler) Parigi, Shirley (Gates) Kistler, Dick Kincaid, Sam Parigi, Nella (Burns) Kincaid, and Dick Kistler.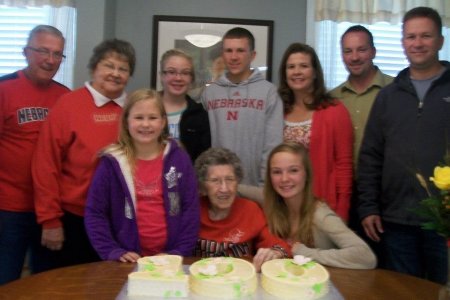 October 7, 2012
George Baker and his family celebrating the 100th birthday of his mother (Audrey)!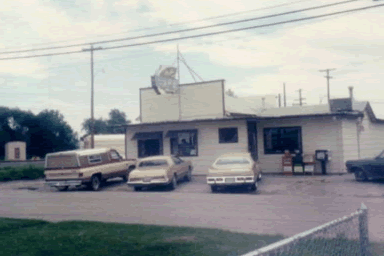 OK Café in Hastings decides to close doors
After more than eight decades serving the Hastings community, the OK Café closed its doors on June 30, 2012.

According to Becky Beam, director of operations for OK Café, owners Pat and Mary Jo Randolph had been trying to sell the restaurant for more than a year. With no offers, the owners of the café were forced to close the restaurant.

The OK Café first opened in Hastings back in 1926 and moved to its current location in the 1980's. The OK Cafe was purchased and operated during World War II, by the grandparents of our classmate (Garry Lutz).



1958 HHS State Champs
L-R: Bill Curtis, Terry Hunter, Richard Hulsker, Dick Kistler


Grant & Tyson Hinrichs - Halloween, 2011


Gary Willey, Garry & Carol Lutz, Alyce Willey
Lakeshore Restaurant, Saguaro. Arizona - October, 2011



Carol & Garry Lutz, Alyce Willey
Mesa, Arizona - October, 2011




Quilts made out of their mother's blouses for Kay (Lamphiear) Peterson and her three sisters won a special ribbon at the 2011 Nebraska State Fair. The four quilts are now listed in the Nebraska Historic Registry.
Matt Hoggatt (grandson of Larry & Lavera Hoggatt) was wounded June 21, 2011 in Afghanistan. Matt was flown back to Fort Knox Kentucky and in August, he was presented with the Purple Heart at Fort Knox where he is stationed.


Purple Heart Ceremony - Fort Knox, Kentucky
August 25, 2011


Matt and his finance, Elizabeth Ostwinkle




Happy 50th wedding anniversary!









The family of LeRoy and Kay Peterson invite you to a 50th wedding anniversary open house on Aug. 6 from 2 to 4 p.m. at the Calvary Community Church, 4400 N. First Street. No gifts, please.


With love, your children and grandchildren, Scott, Becky and Joseph Peterson;
Scott, Tammy and Mallory Bastin; David, Lauren and Ensley Pence


Decked out in some of her Olympic gear, Anne Youngscap - daughter of Barbara (Anderson) Youngscap recently returned from the 2011 Special Olympics World Summer Games in Greece where she competed for Team USA.

Anne swam freestyle and backstroke and a four-person relay. She earned four ribbons -- 5th place, 6th place, 7th place and another for participation. Anne's road to Athens began in 2009, when she earned a gold medal at the Nebraska Special Olympics state games.


Deanna (Robare) January & Dakota Snow
May, 2011


Deanna & Peanut Butter Crunch
May, 2011


Barbara (Carl) Hinrichs & Sassy
Cruisin' their neighborhood - May 2011


Kay (Maynard) Wehunt & Barb (Carl) Hinrichs
May 2011





Jane & Bob Brommer's 50th Wedding Anniversary Celebration


Richard & Shari (Erickson) Pollard 50th Wedding Anniversary


Larry & Barbara (Berman) Nelson - 50th Wedding Anniversary
Alaskan Cruise - September, 2010


Bob & Dot (Newman) Alber
50th Wedding Anniversary


Lavera & Larry Hoggatt
50th Wedding Anniversary - December 11, 2010
Tyson & Grant Hinrichs - Christmas, 2010
Barb Hinrich's grandsons (the miracle babies our class prayed for!)

Our Music Teacher - Don Goodrich
Crowned King For A Day by the HHS'58 Classiques, October 22, 2010


Garry & Carol Lutz and Alyce & GaryWilley

Happy Hour at Landry's Restaurant - Branson, Missouri
May, 2010


Gary & Alyce Willey and Garry & Carol Lutz

Duck Boat Tour - Branson, Missouri
Memorial Day 2010


Carol & Gary Lutz 25th Wedding Anniversary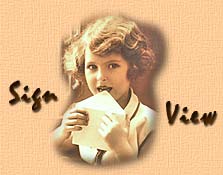 Page Created 7/11/11
Page Updated 1/24/16